#1 Best Orthodontist in Queens, NY
We are Rego Park Orthodontics located in Queens, New York. We have been serving the Children and adults in our community for years. We are looking forward to meeting you.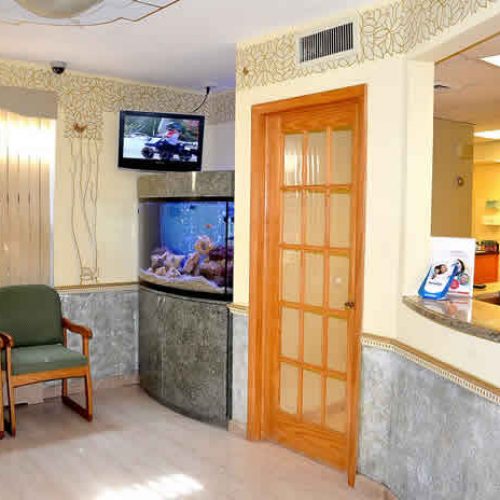 The Best Orthodontist in Queens, New York
A Team of Full-service, Reliable Orthodontic Professionals Serving Rego Park, In Queens, NY.
Orthodontic Specialist Dr. Larissa Davids and her staff invite all children and adults into her newly renovated, state of the art orthodontic office, located in Queens, NY. The office is equipped with the latest digital radiography and computer imaging system where patients will receive the highest quality orthodontic treatment. Our wonderful staff including Dr. Davids look forward to knowing you and your children more than just patients but as friends too. We have prepared this website for you so that you may become aware of our services.
Why Our Orthodontic Patients In Queens Choose Us
At our orthodontic practice in Queens, NY we are proud to serve patients of all ages. We offer a wide range of orthodontic treatments, from traditional braces to clear aligners, and we work hard to create a warm and welcoming environment for all of our patients. Orthodontic treatment can be a big investment, and we understand that each patient has unique needs and concerns.
That's why we take the time to get to know each of our patients and create customized treatment plans that are designed to achieve their individual goals. Dr. Larissa Davids, DDS is passionate about what she does and is committed to providing the best possible orthodontic care. If you're looking for an orthodontist in Queens, NY then we hope you'll consider giving us a call. We'll be happy to answer any of your questions and schedule a consultation.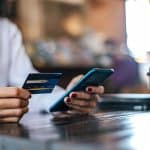 At our office, we understand that orthodontic treatment is a significant investment. In order to make treatment affordable for our patients and their families in Queens, NY, we offer a variety of payment options.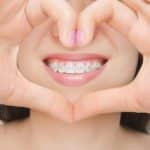 Ceramic Braces by Lightforce
Ceramic braces are a popular choice for people who are looking for a more aesthetically pleasing alternative to traditional metal braces. Made of porcelain, ceramic braces are much less noticeable than metal braces and can provide a more natural look.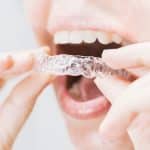 Clear aligners, treatment without braces
Clear aligners are an increasingly popular treatment option for patients looking to achieve straighter teeth without traditional braces. Clear aligners are clear, plastic trays that are custom-made to fit snugly over your teeth.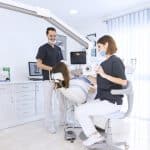 Queens, NY orthodontic care has come a long way in recent years, thanks in part to new digital radiology. This new technology makes it easier for orthodontists to obtain clear and accurate images of their patient's teeth, jaws, and surrounding structures. As a result, our Queens orthodontist can provide more precise and individualized care. In addition, digital radiology is much safer than traditional x-ray technology, as it uses far less radiation.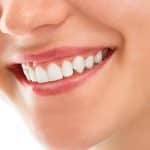 A healthy, clean-looking smile is important for making a good first impression. teeth whitening can help you to achieve this by removing stains and discoloration from your teeth. In addition to improving the appearance of your teeth, teeth whitening can also make them healthier by removing bacteria and plaque.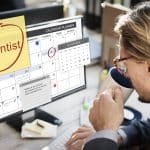 We understand that your time is valuable, and we want to make it as easy as possible for you to get the care you need. So please don't hesitate to call our Orthodontic care office located in Queens, NY, and schedule a Sunday appointment today!
Learn More About Our Orthodontic Office In Rego Park, Queens, NY.
Dr. Larissa Davids has earned her dental degree in New York University College of Dentistry in May of 1999. She then specialized in a 3 year post-graduate program in Orthodontics at SUNY, Stony Brook School of Dental Medicine. Dr. Davids has kept her clinical skills current by attending continuing education courses to learn the latest advances in orthodontics. Dr. Davids is a member of American Dental Association, North Eastern Society of Orthodontists, Queens County Dental Society, New York State Dental Association and American Academy of General Dentistry.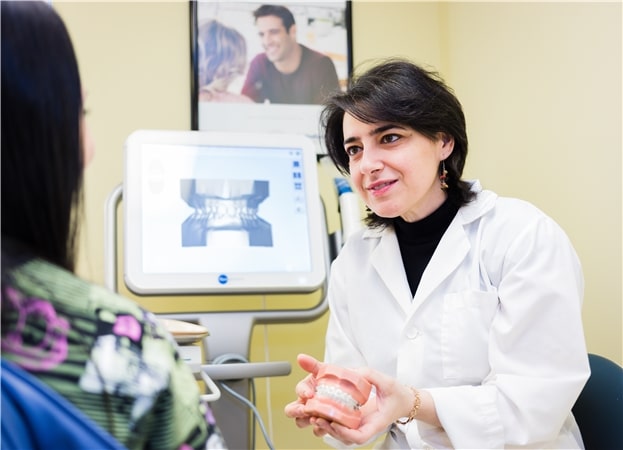 What Our Queens, NY Customers Say About Us
Ann Wanderlust
July 17, 2022.
Highly recommend the staff are super friendly.
Monica Ramirez
July 14, 2022.
Dr. Larissa is awesome!!
Maricela Reyes
June 23, 2022.
This place is very nice. The staff is Profesional. I will recommend this place.
I have such an amazing experience since my daughter started treatment here seven years ago. The office is immaculate, the doctor provides all the information i need to know in regards of her treatment and the ladies on the front desk are very polite and informative. I highly recomment Dr. Davids.
Elyana Khaimov
June 22, 2022.
Dr Davids is an amazing orthodontist who cares about her patients and takes her time to explain everything!!
Before and After Orthodontic Treatment in Queens, NY
Best Queens, NY Orthodontist for Invisalign & Braces
More reasons to love Rego Park Orthodontics in Queens, NY. Learn more about the difference between Invisalign vs. Braces.
Best Orthodontist in Queens, NY
Our orthodontist, Dr. Larissa Davids, will help you get the smile you want with Invisalign & Braces.
Convenient Location & Hours
We are conveniently located on 98-41 Queens Blvd Suite #1A Rego Park, NY, 11374
Our Queens, NY office houses a friendly staff that will greet you with smiles, ear to ear.
Why hiring an Orthodontist in Queens, NY is important
Are you looking to hire an orthodontist in Queens, New York? Look no further, Dr. Larissa Davids has been serving the people of Rego Park and all of Queens for many years. We serve the following area's, Rego Park, Forrest Hills, Astoria, Flushing, Ridgewood, Sunnyside, Jackson Heights, Kew Gardens, Long Island City.
The fee for orthodontic treatment for an individual is determined by a variety of factors and include the severity of the problem to be corrected, anticipated length of treatment, the type of appliance ( braces vs clear aligners) that will be used for treatment. Our office in Queens offers flexible payment plan and accepts majority of insurances to help pay for your treatment.
Schedule yours or your child's free orthodontic consultation in Queens, NY.
Visit Our Rego Park, Queens Office Anytime
Please contact us whenever you have an interest or concern about any of the procedures or services that we offer. You may contact us by calling our Queens, NY orthodontist office or filling out the contact form below.
98-41 Queens Blvd Suite #1A
Rego Park, NY, 11374
We are conveniently located on Queens Blvd., 2 blocks from 67th Ave. subway station.
Tuesday | 12pm to 5pm
Wednesday | 12pm to 5pm
Thursday | 12pm to 5pm
Sunday 9am to 2pm
For more information or to schedule an appointment, call us at (718)-275-2006 or fill out the form below.